Uzbekistan

For Uzbekistan tourism, the future is its past, historical architectural wonders dotted throughout the country which sprung up as a result of the wealth generated by its central role as a trading centre on the Silk Road.
Uzbekistan Tourism – Defined by History and Historical Architectural Wonders
Currently, for Uzbekistan tourism plays a small but growing role in terms of the economy, it is a country that is often overlooked and it's sad to see how many people still struggle to place it on the map. However, those who know of Uzbekistan will think of the lapis and turquoise blue-hued madrasahs immortalized by Samarkand's Regsitan and the country's central role in the Silk Road.
The Central Asian country is located in the heart of the countries affectionately known as the Stans, with Kazakhstan to the north, Turkmenistan, Afghanistan and Tajikistan to the south and Kyrgyzstan to the east.
Uzbekistan may appear to be a remote destination in the 21st century, but once it was a trade hub and a center of cultural exchange, with travelers coming to its cities from Europe, China, Persia, Arabia, Mongolia, and the Caucasus back in its heyday.
Uzbekistan's Tamerlane set out to conquer much of the Eurasian continent and brought the most gifted masons and craftsmen back to his country. Other famous figures connected to Uzbekistan include Alexander the Great and the world's original travel writer Marco Polo.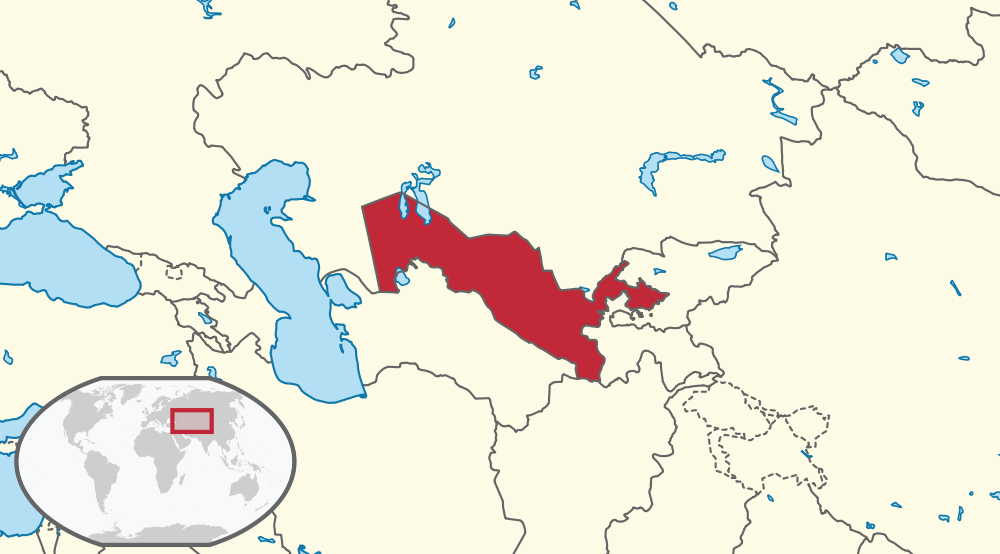 Cities
Tashkent is Uzbekistan's current capital and has been around since the 1st century BC. The city boasts a number of excellent museums and sites, including the Zangi-Ata Mausoleum complex. Tashkent might be grittier when compared to Uzbekistan's other famed cities, but its eccentricity arising from the eclectic blend of Soviet era architecture and a labyrinth of mud-walled houses in the bazar, along with its Islamic architecture, adds to its charm.
Samarkand is a city of legend and one that is synonymous with the Silk Road itself, since it is located as the central position between China and Europe. Known for it's breathtaking blue-hued domes of its Registan, lined with madrasahs and mosques, Samarkand has earned its iconic status in literary and cultural history. It's also a UNESCO World Heritage City, and noted not only for its beautiful landmarks at its ancient center, but also for the preservation of its ancient crafts.
Bukhara spans thousands of years of history, and its old center has remained mostly unchanged for centuries. The city is rich in old architecture that is mixed in between modern townhouses, making Bukhara rich in madrasahs, a royal fortress and mosques. There are approximately 140 architectural monuments in Uzbekistan's fifth-largest city, which was once the hub of the Silk Road trade.
Khiva has made its mark as one of the key Silk Road cities, but it's also earned a darker reputation in history due to its association with the slave trade and bandits, right up until the 19th century. The historic heart of Khiva is perfectly preserved, but has lost its former squalor and character, but even then, its tight network of mud brick houses, madrasahs, mosques and palaces still retain its original mystique.
Eat & drink
Plov, also known as Osh, is Uzbekistan's national dish. It's a rice dish that is made from a mix of mutton, carrots, onions, but can also feature other ingredients like dried fruit and peas. It's often spiced up with peppers, spices and tomatoes.
Manti are local dumpling filled up with lamb and onion, often spiced and mixed up with onions, peppers and mutton fat.
Somsas are pockets of pastry that are stuffed with meat, pumpkin or even potatoes, sometimes these come in a "green" variety when "yalpiz", a type of grass from the rural mountain regions is used. You can find somsas being sold by street-side vendors.
Tea is a big part of Uzbek culture, and you'll find it in all kinds of variations, like black and green, that is often drunk in the place of water. It is often served in the traditional manner where the tea is poured into a cup from a teapot and poured back again and repeated about three times.
Wine. Uzbekistan hardly makes it onto the map as being one of the global wine regions, but the country has won a number of awards for its high quality wine. The terrain is perfect for viticulture and even though Uzbekistan is predominantly Muslim, wine is still a big thing in the country.
Do
Muynaq was once one of the major fishing ports in the Aral Sea, and now stands 150km from the little water that remains. Ghostly hulls of Muynaq's fishing fleet lie on the sand, as well as other tragic reminders of the ecological disaster of the Aral Sea.
Fergana Valley. This is a fertile valley lined with orchards and vegetation, marking the point where the Silk Road passes into neighboring Kyrgyzstan.
Hike in the Ugam-Chatkal National Park, one of the oldest nature reserves in the country, rich in a variety of fauna and flora.