Kyrgyzstan

Kyrgyzstan's varied landscape of grassy steppes and forested mountains attracted the traders of the Silk Road with to its pleasant, cool climate, and abundance of lakes and green valleys. The abundance of ruined cities all over the country testify to its role on the Silk Road, which once saw a range of travelers from China, Central Asia and Europe of all religions.
The country has a lot to offer the modern visitor today with its natural beauty, hiking paths, and adventure travel opportunities, like white water rafting. Kyrgyzstan is known for its nomadic culture, and even today many yurt dwelling families on the steppes will still take in guests.
The landlocked country borders Kazakhstan to the north, Uzbekistan to the west, Tajikistan to the south, and China to the east.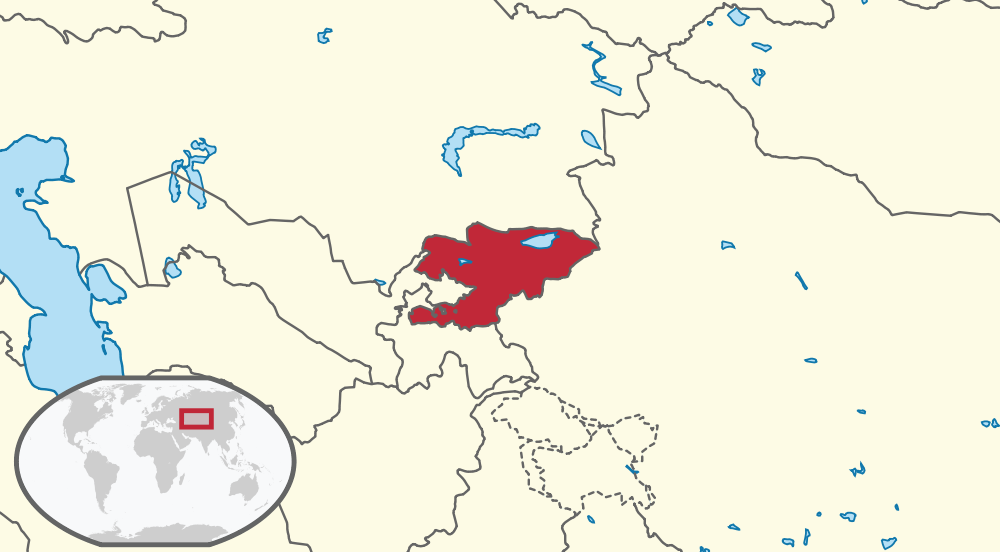 Cities
Bishkek is a young city and a capital when compared to the rest of its Central Asian neighbors. Bishkek is a city that holds a lot of potential, but it is one that welcomes foreigners in with open arms.
Osh is the country's second city and administrative center for the Fergana Valley region. It's an ancient city, unlike capital Bishkek, dating back to the 5th century BC, but it still has a more Soviet feel than other historic Silk Road cities, however it does capture the Central Asian trade-route heritage with its huge outdoor market, one of the biggest in Central Asia.
Eat & drink
Besh Barmak is a traditional Kyrgyz soup made from a sheep or a horse that was slaughtered and boiled in a large pot. This is often served as a first course and usually divided between those at the table, where the head and eyes are often reserved for the guests of honor. Sometimes the leftovers are mixed in with noodles and onions.
Lepeshka is a circular loaf of bread that is torn apart and served to everyone on the table.
Kymys is a drink made from fermented mares mile and often ladled from barrels brought from the mountains. It is a pungent drink with a smoky aftertaste and a challenge for Westerners to get used to.
Cognac. The Kyrgyz have their own cognac distiller, and Kyrgyzstan Cognac, as it is often branded, is a sweet and excellent cognac.
Do
Lake Issyk-Kul is said to be one of the largest fresh water lakes in the world, and its geographical position just across the Chinese border means it was a hub of activity along the Silk Road. You can still find traces of former cities and temples around it.
Lake Song-Kul is considered to be one of the country's more beautiful spots. It is popular with herders who come up from the Kochkor Valley with their animals. The area is free from urban contamination, which means fresh air, clear night skies, and endless views.
The Talas-Chi Corridor is one of the Silk Road's transition points, since archaeologists have found ruins of towns, caravanserais and mausoleums that pre-date the 15th century.