Category Archives:
Pakistan
Pakistan is one of the oldest civilizations in the world and home to a stunning landscape of snow-capped mountains and vast glaciers. The gardens of Shalimar and the Khyber Pass conjure up the image of the Silk Road's glorious past.
The Southern Route traversed Pakistan down into India or towards the Arabian Sea. Traces of the country's ancient heritage still exist in the ruins of Moenjedoro, Taxila, and the early Mogul and Muslim civilizations. For those looking for adventure can go hiking or mountaineering.
Pakistan shares a coastline with the Arabian Sea and land borders with Iran, Afghanistan, China and India.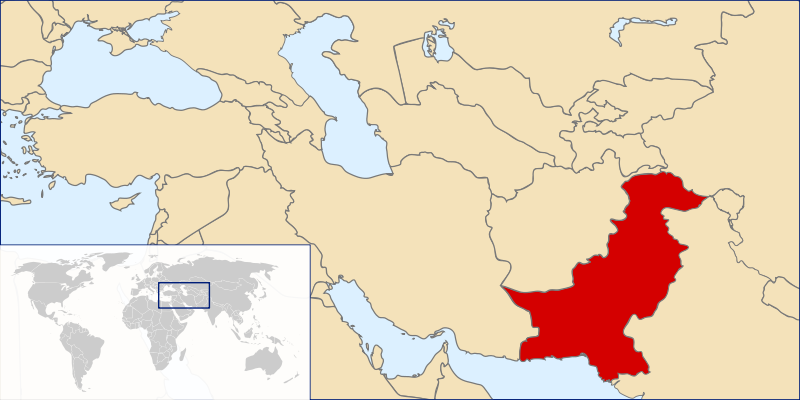 Cities
Islamabad is the current capital of Pakistan and was built mostly in the late 20th century. It's a city with a highly educated population and a neatly laid out capital set into straight lines and right angles.
Karachi was once Pakistan's historical capital, and is still the country's economic center. Karachi is a diverse and cosmopolitan city, with the stunning mausoleum of Quaid-e-Azam, made from white marble and lined with North African style arches.
Lahore is the country's cultural heart with an eclectic mix of architecture drawing from different cultures, styles, and times. You can also find the beautiful Shalimar Gardens, the Badshahi Mosque, the Royal Fort, and the Tomb of Jehangir here.
Eat & drink
Naan is a spongy flatbread cooked in a tandoori oven. It's often used to pick up sauces and soft foods in place of knives and forks.
Kebabs are commonplace in Pakistan and come in a wide variety, from lamb and beef, all flavored with spices.
Charga or Roasted Chicken is a Pakistani specialty where a whole chicken is cooked on rotisserie. You'll see them on the street sides of big cities like Lahore.
Kashmiri Chai is a milky tea with ground almonds and nuts added to enhance the flavor.
Do
The Hunza Valley in the north of the country as been used by traders making their way between India and China. The valley is striking in its natural beauty and famed for its Ganesh Rocks.
Taxila is called the "Lost Link of the Silk Road" and once housed a Buddhist seminary that pulled in students from China and Greece. The city is worth seeing for the Greco-Buddist mix of styles known as "Gandara".
The Khyber Pass and Peshawar links the Silk Road into the country from Afghanistan. The pass brought the traders down from Central Asia onto the Indian Sub-Continent and was a key part of the trade. Peshawar has some of the more interesting bazaars in the region. However, the Khyber Pass is closed to tourism right now due to the conflicts in nearby Afghanistan.