Category Archives:
Lebanon
Lebanon has a rich historical tapestry of Roman, Phoenician, Crusaders, Ottoman, Umayyad, and Egyptian ruins and heritage in the country. Its proximity to the Mediterranean has made it a prime location where trade is concerned. Not only linking the land-based route of the Silk Road with the maritime connections to the rest of Europe, Lebanon was also on the Incense and Spice routes, primarily trading in resin with Europe.
The country is rich in historical sites, like Byblos, Beirut and Sidon being some of the oldest continuously populated cities in the world
Lebanon is located in the eastern Mediterranean and shares land-borders with Syria and Israel.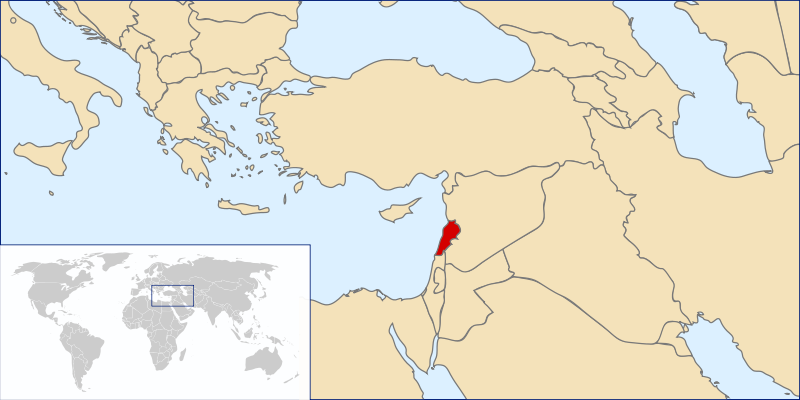 Cities
Beirut is Lebanon's capital city located on the Mediterranean coastline. It's the largest city in the country, but small when compared to other capitals, however it's a cosmopolitan city with a vibrant arts scene and exciting nightlife.
Byblos is a testimony to Lebanon's rich history, with its city layers showing evidence extending back to the Stone Age. The city has a picture post-card seaside area and close historical ties to trade history. Its historical center dating back to the Phoenicians is an UNESCO World Heritage Site.
Sidon is another coastal city located between Beirut and Tyre. Sidon boasts a collection of medieval ruins.
Tyre boasts some of the most spectacular Roman architecture in the world, and is the largest city in the south of Lebanon after Sidon.
Eat & drink
Shish Tawouk is a typical Lebanese dish of barbecued chicken often served with garlic.
Tabouleh is a salad made with bulgur wheat and vegetables. It's often mixed up with olive oil, lemon juice, and cilantro, among other spices.
Knefeh is a sweet dish that is made from a type of breaded cheese that is served up in syrup with sesame seed bread, it can sometimes be served as a dessert.
Wine. Lebanon is known for its wines, where grapes have been in production since antiquity in the Bekaa Valley.
Arak is a liquor made from a distilled base wine that is flavored with aniseed. It becomes cloudy when diluted with water.
Do
Baalbeck is one of Lebanon's most spectacular sites. The city, known as Heliopolis by the Romans, started off as a Phoenician city, but was eventually conquered by the Romans.
Anjar is located in the Bekaa Valley and offers plenty of good local restaurants in which you can sample local Lebanese cuisine, however, it also houses the unique ruins of the 8th century Omayyad city.