Category Archives:
Jordan
Jordan sits on the route connecting the Silk Road to the Middle East and North Africa, not to mention its proximity to the Mediterranean coast via nearby Israel and Syria, as well as connections to the Arabian Peninsula.
The country is also home to one of the most enigmatic cities, Petra, a city carved entirely into rock, and one of the hubs for the southwest bound Silk Road roads. The country is also rich in ruined Roman cities, desert citadels, biblical sites and crusader castles.
Jordan has land borders with Israel, Syria, Iraq and Saudi Arabia.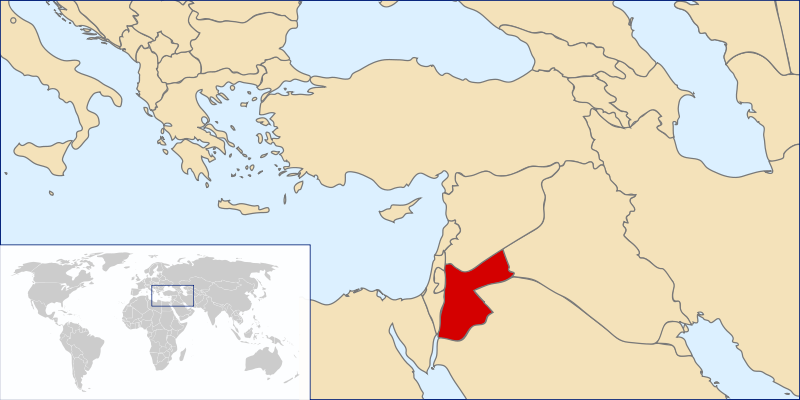 Cities
Amman is the capital city of Jordan and is a good base for exploring the country. It houses many surprises behind its mud-colored walls from Roman sites, art galleries, and café culture.
Aqaba sits on the Red Sea across the border from Eilat, which was once historically the same city.
Eat & drink
Mansaf is Jordan's national dish that is made from a large platter layered with "shraak" break, similar to a thin pancake, rice, lamb chunks cooked in a sauce made from "jameed", a sundried yogurt, spices, and topped with pine nuts or almonds.
Stuffed Vegetables are also a staple in Jordanian diets.
Do
Petra is one of Jordan's iconic cities and makes the list as one of the populated cities along the Silk Road. The Nabataens built the city carved out of sandstone in the 3rd century BC. From Petra, the Nabataens commanded the trade routes running from Damascus down to the Arabian peninsula, most of which came along the Silk Road trading silk, spice and slave caravans. The travelers had to pay a tax and protection money, which funded Petra turning it into one of the great cities of the region, until several earthquakes in the area caused the inhabitants to abandon the cave city.
Wadi Rum offers one of the most spectacular desert scenery in the Middle East. Immortalized by Lawrence of Arabia, it's still possible to imagine caravans crossing over the dramatic desert landscape.