The southern branch of the Silk Route took a turn down through Afghanistan over to Pakistan and then into India. There are a number of Silk Road related sites and cities scattered all over the Indian subcontinent. Most of the places associated with the Silk Road are found in northern India, especially in the province of Bihar, however many strands of the route continued to carry goods to the rest of the country and there is plenty of archaeological evidence to prove that the Silk Road went as far as down to India's most southern tip.
India is a vast country that is boarded by the Indian Ocean and the Arabian Sea on its coastline, sharing land borders with Pakistan, China, Nepal, Bangladesh, Bhutan, and Myanmar.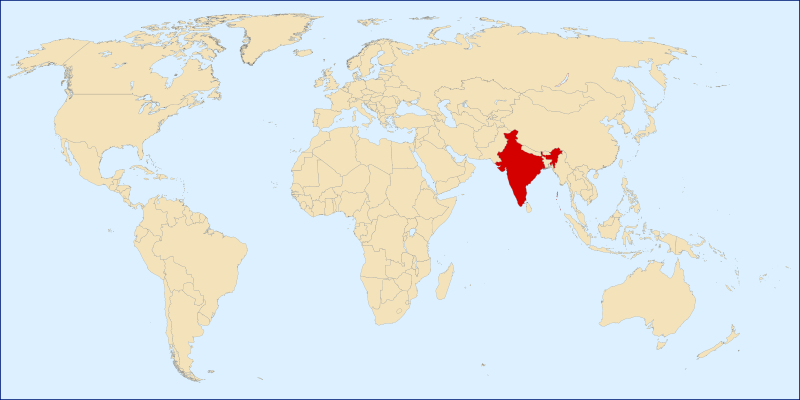 Cities
Delhi is the capital of the country, which appears a little chaotic on first impression, but is filled with ancient monuments and spectacular museums.
Mumbai is the economic and entertainment hub India. The city is a true melting pot of cultures and people, reflected in its eclectic architecture ranging from colonial and art deco buildings to classic Indian. Mumbai is an exciting city where you can enjoy fine dining and the finer things in life.
Chennai is the largest city in the south and is popular for its beaches, luxury hotels, and contemporary restaurants.
Eat & drink
Khaaja is a typical dessert from the Bihar province, one of the major Silk Road destination, it's made from wheat, flour, sugar and oil that is filled with juicy sugar syrup inside.
Kadri Bari are savory dumplings from Bihar are made with gram flour and cooked in a spicy gravy and yogurt.
Lassi is a drink found in North India that is made from yogurt, water, salt, and spices, and mixed until frothy. Sometimes it is sweetened with honey or fruit.
Do
Vaishali is one of the earliest republics in the world and the site of Buddha's last sermon. It was also an important site along the Silk Road.
Vikramshala University in the Bihar province was one of the most important sites of Buddhist learning. Excavations revealed a huge square monastery and temple, and it is believed to be one of the main cities on India's Silk Road.