Azerbaijan

Azerbaijan's position on the Caspian Sea and its proximity to the Middle East and Europe made it an important trading hub on the Silk Road. One of the major routes coming from Turkmenistan crossed the Caspian Sea into Azerbaijan, which continued into the Caucasus and Turkey.
The country is currently rich with oil from the Caspian Sea, with cosmopolitan Baku as its capital. It shares land borders with Russia, Georgia, Armenia, Iran, and also shares a border with Turkey with the Nakhivachan exclave (separated by Armenia), and has connections by sea to Central Asia.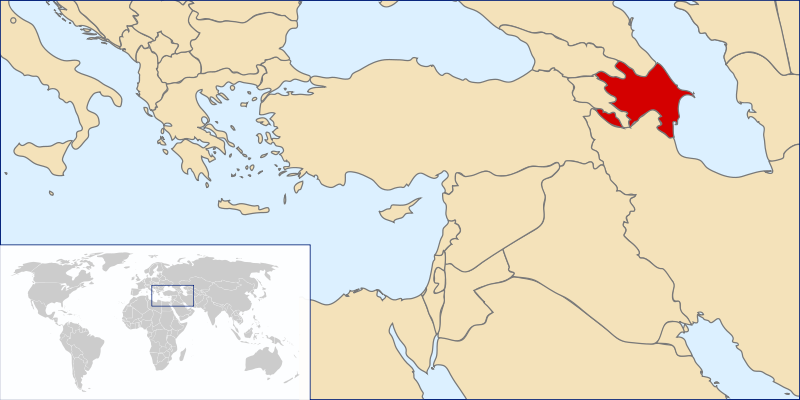 Cities
Baku is not only the capital city of Azerbaijan, but it is also the largest city in the Caucasus region. Its historic center is a UNESCO World Heritage Site, with the Maiden Tower and the Palace of Shiryanshahs. You'll also find the Atashgah Fire Temple located just outside of the city.
Ganja is one of the oldest cities in the Caucasus, rich with medieval sites, an old caravanserai, a 15th century mosque and historic bathhouse.
Eat & drink
Ayran is a drink made out of yogurt, with salt and chilled water and highly popular all over Azerbaijan.
Sherbet: This is a sweet, nectar type drink made from either saffron, rose petals, or fruits, and often boiled with sugar of Persian origin.
Plov is a rice dish with many different toppings, such as mutton, dried fruits, and eggs, and while it's also found in Uzbekistan and other Central Asian countries, it's considered to be one of Azerbaijan's most important dishes.
Do
Sheki: Situated on the green slopes of the Caucasus Mountains, the city of Sheki is located in the north of Azerbaijan close to Georgia's south-eastern border and was once an important town on the Silk Road. Its caravanserai testifies to is trading history, and still operates as an inn. The Khansarai, once the summer palace of the Sheki Khans, is noted for its beauty.
Qoubustan: The site of the rock petroglyphs in Qoubustan is a UNESCO World Heritage Site and easily done as a daytrip from Baku. The oldest petroglyph dates back as far as the 12th century BC, but has been settled since the 8th millennium BC.
Mud Volcanoes: Azerbaijan has over 300 mud volcanoes (there are 700 in the world), most of which are located on the eastern part of Azerbaijan on the Caspian Sea.